Welcome to 4Cs
The Community Child Care Council of Sonoma County - known as 4Cs - is a non-profit agency located in Sonoma County, California. 4Cs operates 10 child development centers and preschools throughout Sonoma county and has a central office in Santa Rosa. 4Cs is dedicated to supporting and providing quality, accessible and affordable preschool and child care services for children, families and child care professionals through education, resources, and direct services.
Register for the Early Learners Conference!
Saturday, March 8th at Sonoma State University.
More information and registration here.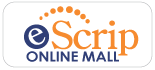 Shop the eScrip online mall and Amazon.com, GAP and hundreds of other businesses will donate a percentage to 4Cs! Perfect for Holiday Shopping- Just click on the eScrip logo to get started.