Child Care Center
4Cs Bellevue State Preschool
3223 Primrose Ave., Santa Rosa, CA 95407
Phone: (707) 526-6901 Fax: (707) 526-6901
Located on the Bellevue Elementary School campus in south west Santa Rosa, Bellevue State Preschool offers a morning and afternoon preschool experience for children ages 3 to 5 years old. The morning session is 8:15-11:15 a.m. and the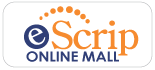 afternoon session is 12:45-3:45 p.m.

Site Supervisor: Andrea Pfeifer
Andrea has been in the Early Care and Education field since 1985. She has an AA in ECE and is close to completing her BA in ECE. She plans to continue her education and get a Masters degree in ECE.

Bellevue State Preschool is a mentor site for Santa Rosa Junior College and Regional Occupation Project (ROP) students. The Bellevue staff and Andrea have also led workshops on Story Prop making, Kindergarten Readiness, How to To Use a Peace Table in Your Center, and How to Create a Classroom Where Children Will Learn. Bellevue SP is a country school with open natural space all around.